The Cosmetic Surgery procedure known as a "nose job" includes nose reshaping, nose resizing, nose alignment and nose reduction. Due to the variety of different techniques and terms used in nose surgery they all come under the more colloquial umbrella term "nose job". MedAway provide cost-effective treatments in Turkey for Nose Job Surgery. You can view our packages and have a FREE nose job consultation with a medical professional to answer any questions you may have.
The nose job cosmetic surgery procedure is the same wherever in the world you get it done. Medical certification and standardised techniques are shared across the medical industry, worldwide. So this means that a nose job in Turkey will give the same results as a nose job in the UK. In fact Turkey has such experienced medical professionals and advanced hospitals and clinics most treatments reap better results than in other countries.
Overview
Nose Job Surgery Overview
Procedure:
Nose Job

 (rhinoplasty).

Procedure Time:
1-5 Hours
In/Outpatient:
Outpatient
Anaesthetic:
General Anaesthetic
Location:
Specialised Cosmetic Surgery Clinic
Possible Side Effects:
Breathing problems, swelling, altered sense of smell, nose bleeds.
Recovery Time:
1-2 weeks
Expected Result:
Resizing and reshaping of the nose to better compliment the patient's appearance.
Free Consultation
Itinerary & Travel Diary
Cost Comparison
Aftercare
FAQ's
Nose Job Surgery Before and After
The nose correction, or nose reshaping surgery results include a reduction in the size and improvement in the shape of the nose. As the shape and size is improved the aim is to make the nose compliment the face of the patient. 
Also it is important to note that any scars are not easily visible from the surgery. Due to any incisions being made inside the nose or on under the septum.
Interested in nose job surgery? Get in touch and book your FREE Consultation today!
Successful Nose Job Operations
VIP transfers to & from airport and hotel
Qualified & highly experienced health professionals
Comfortable hotel to rest & relax during your stay
Differences Between UK and Turkey Nose Job
As we explained above there aren't many differences between the procedure techniques in different countries. Results of all cosmetic surgery or treatment should be of a very high standard. As well as a high level of patient satisfaction.
One difference between UK and Turkey is the nose job cost or procedure package price. In the UK you will be expected to pay sometimes four times the amount for the same treatment in Turkey. This is why so many people travel to Turkey for cosmetic treatments like a nose job. Many people feel like cosmetic surgery is for the rich and famous but MedAway want to give everyone the opportunity to achieve their cosmetic goals.
There are some great nose job clinics in the uk, but there are also some bad ones. This is usually down to how they are run or the qualification, experience and ability of the medical professionals carrying out the surgery. This is also true for Turkey. However MedAway hand pick the highest quality clinics and hospitals to provide great nose job treatments for our UK customers travelling to Turkey. Due to the research and screening our quality control team carry out, you can be assured the partnered clinic that carries out your procedure is of the highest quality.
Nose Job Package in Turkey - £2,999 - Hotel, Transfers, Aftercare Inc.
When you purchase a Nose Job package with MedAway your service provider will have a selection of boutique hotels for you to choose from. You will have the price of your stay included in the overall package cost. This hotel stay will include bed and breakfast and will be perfect for you to recover and relax and your cosmetic procedure. Our affiliate cosmetic surgery clinic currently uses two hotels in Istanbul, Turkey.
Click here to find out more about the hotels
.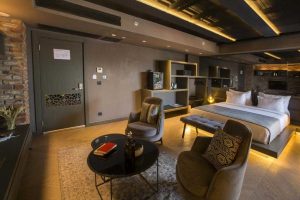 When you purchase a cosmetic procedure package through MedAway you will always receive VIP transfers. These are provided by your chosen MedAway affiliate clinic. They will organise everything for you and have you picked up from the airport and safely brought to your accommodation. Once you are settled in you will be transferred to and from the clinic for treatment. After you have been discharged by your surgeon the transfer team will return you to the airport in time for your flight home.
So a nose job is essentially a cosmetic procedure that changes how the nose appears. It doesn't cause any difference in function. For example you're breathing will not be affected. Surgeons use tools to reshape the cartilage and inner bone into the desired appearance you have discussed. Local or General anesthesia is used so you won't feel anything during the procedure. The nose job procedure is done as an outpatient style appointment so no overnight hospital stay is required.
Most patients who come to MedAway for help don't like how their nose looks, possibly due to its size, shape or angle. We like to work with you, the patient, to really find out what you want from your nose job. We will explain what is possible and what is realistic. Therefore you will know what to expect. Our patients happiness post procedure is vital to us being successful as a company.
As with most cosmetic surgeries the trend is set by celebrities, and that is exactly the same for nose jobs. Many celebrities have nose jobs and reap the benefits of their new look with higher self esteem, confidence and future opportunities.
Nose Job Cost UK vs Nose Job Cost Turkey
Customers use MedAway and its partnered clinics because we offer packages for cosmetic treatments like a nose job at much cheaper prices. The same quality procedure is carried out by extremely professional and experience medical surgeons, doctors and technicians. The cost of a nose job in the UK can be quite expensive, especially in London. We offer cheap packages for short stay procedure trips in Turkey, usually istanbul. Due to many factors we can offer great prices for nose job cosmetic surgery procedures in Turkey. The cost difference to the UK is due to medical fees, staff labour costs, exchange rate advantages and market competition. You can save over 50% on nose job procedures in Turkey compared to the UK!
A celebrity nose job is exactly the same procedure as a standard nose job. There are no real differences in techniques, results or equipment used. The only difference is the price. Due to the nose being the most prominent feature on our face it can cause confidence and anxiety issues if we feel it isn't as pleasant to look at as we would like. People overpay by thousands because they think they are getting a "celebrity nose job". Unfortunately they are being taken advantage of. We want to bring affordable nose job procedures to the UK. MedAway believe everyone deserves the celebrity treatment not just the lucky few.
Which celebrities have had a Nose Job?
Celebrities who have nose jobs usually do so before they become famous or as a result of becoming famous. So it is sometimes hard to know who has or hasn't. For example meghan markle, darcey bussell, rebecca adlington, annabelle wallis, jennifer aniston, blake lively, jennifer grey and lady gaga are all rumoured to have had nose job treatments. We wouldn't know for sure unless they told anyone but you can sometimes tell when cosmetic work has been carried out. The appearance of a nose job post procedure should look natural. This means any differences are noticed only by comparing photos before and after.